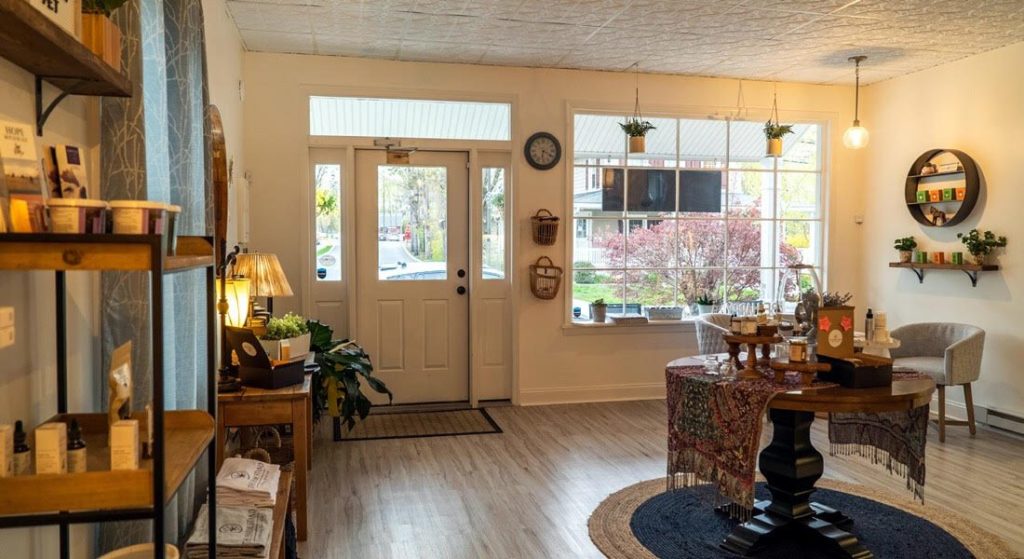 CBD is a major buzz word these days. But you might be asking yourself; what exactly is it? Or maybe you want to know where you can learn more, or where you can find it locally? Enter The Pharm Stand, a new CBD Wellness Boutique located in Armonk that sells the finest collection of CBD products sourced from the top producers and farms as well as several lines of health, wellness and non-CBD products. As a local Westchester business, you can visit them during their business hours where you can learn more about their product range, CBD, in general, and discover what products are right for you. Read on to learn more about The Pharm Stand from our latest interview.
Interview with The Pharm Stand
How did the idea for The Pharm Stand come about?
One of the partners, Jason Provost, has been in the cannabis business for close to 10 years and now is the CEO of a CBD company called Hath. He felt that there was an opportunity to sell and educate people on CBD differently then is was being done in our area.
There are store from coffee shops, bike stores and gas stations selling it without really understanding the who, what where of the products they sell. I agreed and our third partner, Jayni Chase, wanted to be involved as she is a long time user of CBD for her Rheumatoid Arthritis.
Why was it important for you to create a boutique dedicated to wellness and CBD products?
The use of CBD as a homeopathic remedy is relatively new to the New York area. We felt that there was an absence of retail stores that's primary focus was on CBD and the benefits that can be gained by incorporating it into one's wellness routines. Beyond the need for reputable resellers of clean and safe CBD products, we function as a hub for knowledge regarding CBD and its many benefits.
What is the biggest misconception about CBD?
The biggest misconception we see on a regular basis is the notion that CBD and Marijuana are synonymous. Many people are afraid to try CBD as they think it could induce an unwanted "high" associated with recreational cannabis use.
How do you help/guide consumers to find the right products for them?
We help customers find the right product or product regiment by using a consultative sales approach. It is very uncommon that somebody comes into our store knowing exactly what they are looking for. Through conversation, we do our best to identify the needs of the individual and from their make product suggestions.
Furthermore, we have an interactive product testing station in the middle of the store where we invite customers to try certain products as a way to help gauge what will be best for them. We really want the customer to leave the store knowing exactly what it is that they purchased.
What can a consumer expect when they come into the store?
Consumers can expect a pleasant and welcoming staff of people who are prepared to listen to one's potential CBD needs and direct them appropriately. Beyond that, we strive to create a friendly and comfortable environment for all of our customers.
Give us an example of some products/brands at the Pharm Stand?
We carry a very wide breadth of products from various CBD companies located throughout the country. Joy Organics, Mary's Nutritionals, Hath, and Luce Farms, are some of our more popular brands just to name a few.
Visit The Pharm Stand
15 Maple Ave
Armonk, NY 10504
914-219-4360
www.thepharmstandco.com
@thepharmstand on Instagram
This is a sponsored post