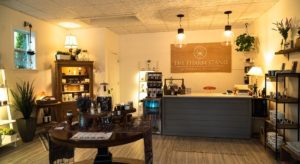 The Pharm Stand
A health and wellness boutique carrying the best in CBD products. Over 100 items from USA's top producers and farms.
15 Maple Ave
Armonk, NY 10504
Store – 914-219-4360
https://thepharmstandco.com/
ig: @thepharmstand
Is there a resource for shopping-adults we should know about?
Photo Credits: Elizabeth Lim of Beach Cities Moms Before we were moms, we didn't realize one of the hardest parts of motherhood would be coming up with what to make for dinner Every. Single. Night. Pre-kids, cooking was a hobby, something we enjoyed doing as a break...