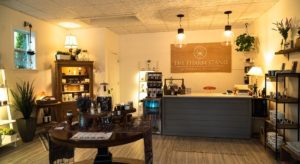 The Pharm Stand
A health and wellness boutique carrying the best in CBD products. Over 100 items from USA's top producers and farms.
15 Maple Ave
Armonk, NY 10504
Store – 914-219-4360
https://thepharmstandco.com/
ig: @thepharmstand
Is there a resource for shopping-adults we should know about?
Meet a Dad, Paul Baly, is a career-long educator, and part of Gowan Placement, an innovative Independent School consulting firm comprised of off former school leaders–people who have taught classes, coached teams, advised students and parents and as such know young people.