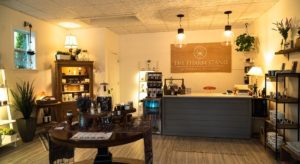 The Pharm Stand
A health and wellness boutique carrying the best in CBD products. Over 100 items from USA's top producers and farms.
15 Maple Ave
Armonk, NY 10504
Store – 914-219-4360
https://thepharmstandco.com/
ig: @thepharmstand
Location 21 Depot Plaza Bedford Hills Contact (914) 241-7395
Is there an beauty/mom life resource we should know about?
Birthday parties are always fun! Check our latest guide to help you with where to have the next one!