Getting organized seems like one of the impossible feats of motherhood. There are endless things to keep track of, where actual home organization (aka order) is sometimes the first thing to go. Katy of Katy's Organized Home is here to help with all of that hard stuff through her home organization company. Read on to learn more about this Chappaqua mama in our latest Meet a Mom interview:
Interview with Katy of Katy's Organized Home
Where are you from originally and how long have you lived in town?
I grew up in Miami, FL. I moved to Chappaqua eleven years ago.
One thing people would be surprised to know about you…
I gave my business card to Bill Clinton… still waiting for the call. I bet I could organize his home and find those missing emails. I am also a morning person and I run on zero caffeine.
Tell us more about Katy's Organized Home?
Katy's Organized Home is a mindful home editing service that focuses on a realistic and fun approach to minimizing clutter and styling your spaces. Our lifestyles and needs are constantly changing. I work with empty nesters, young families overwhelmed by toys and memorabilia, people going through tough life changes such as a loss or divorce, families who are about to move in or moving out to name a few. Living in Chappaqua for 11 years, I launched Katy's Organized Home six years ago and the momentum has not stopped. I love what I do, and I love spreading my enthusiasm for organization because the effect makes everyone feel good. The results simplify your routine and allow more time to do what you love instead of being boggled down by clutter or paperwork.
How did you go about starting Katy's Organized Home?
I launched Katy's Organized Home six years ago and have been organizing families in New York ever since. I have a ton of energy for organizing. It started as a hobby. I paused my career in the fashion industry to raise my little kids. I would constantly reorganize my kids toys and memorabilia. Friends started asking me to help with their playrooms, and it wasn't long before it came a business. I love what I do because the results generate such good feelings. I am very gratified by the warm relationships I have established with my clients
How are you reaching moms in the community?
My business has been 100% word-of-mouth. I feel so grateful for the amazing clients that have entered my life. We have a great time sharing stories and reliving special moments, happy and sad.
What can moms expect when they work with you?
The process is simple and easy to maintain. We will customize a plan that works for your home. It's important to know that the first step is to make a mess. We have to take everything out of the space. But the end is very rewarding. We work side-by-side to sort, edit, discuss and sometimes laugh. At the end of the session, I style the space and make sure everything is visually pleasing.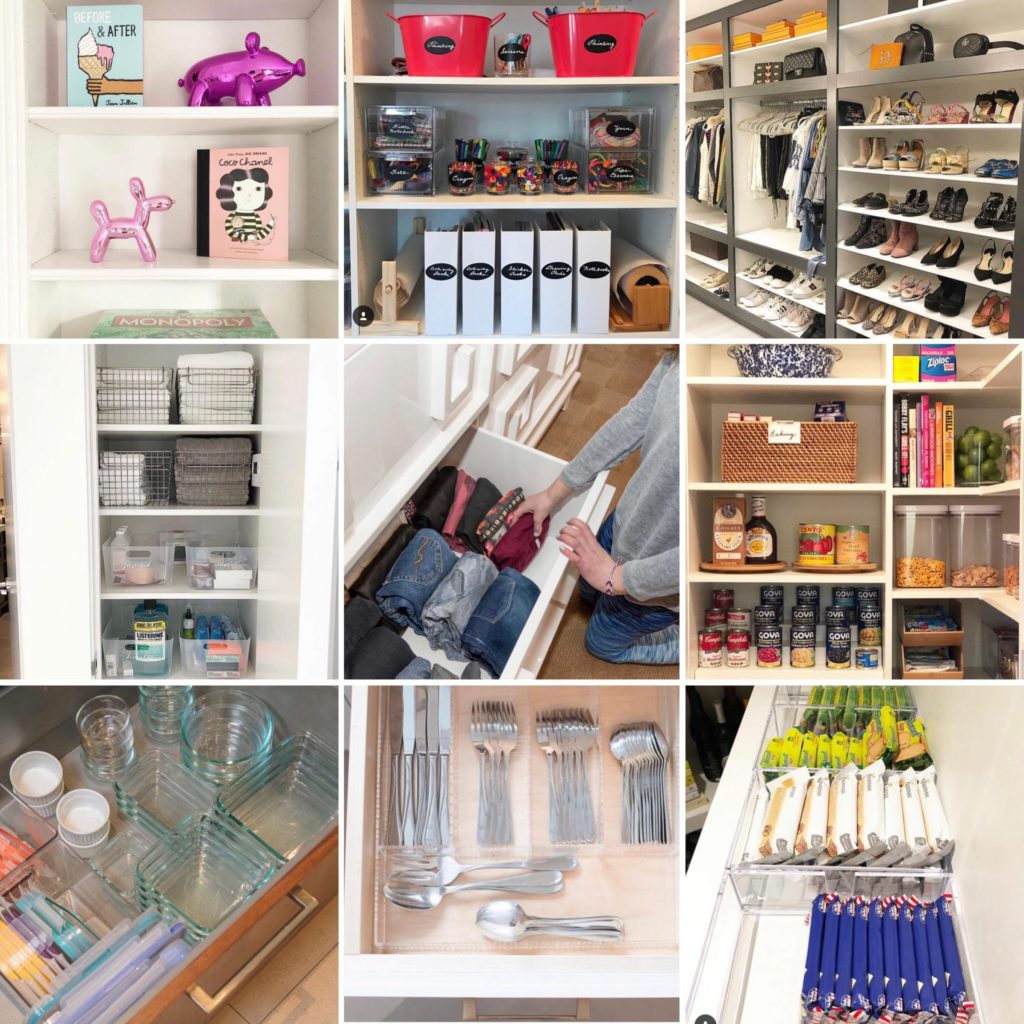 What are some of your go-to organization tips for moms?
My passion is teaching kids to organize their rooms. Parents who were frustrated and exhausted from nagging their children to clean their rooms started hiring me. I realized that the only way to create lifelong habits for our children was to engage them in the process. All kids can make their beds. Teach older kids how to properly fold their laundry. Everyone can help with the dishes.
What are some of the challenges you face as a mom and business owner?
This job prepares you like no other for the multitasking of being a working mom. I have to be super organized to balance my schedule and my kids schedules. I have three kids at different schools, so my calendar is my bible. But like everyone else, some days I am running out the door in my pajamas or running late for school drop off. It is hard to find office time since I am working at houses all day and when I get home my kids demand my attention.
What are some of your favorite me time things to do in your area?
I joined Lifetime Gym, and I love their classes. I enjoy walking on the Millwood bike path.
What are some of your favorite things to do with your kids in your area?
My kids love Grand Prix. We enjoy fishing at Wampus Pond in Armonk. We love the farmers market on the weekends especially in the summer. When my kids were younger they loved the Storywalks.