We are excited once again to be offering our successful Junior Tennis Academy, structured to provide players with a program geared toward helping them advance to the next level. The program is designed to maximize player effort and commitment. The Academy will be used to help strengthen and improve the students' skills through conditioning, match play and competitive coaching. All stroke mechanics will be reinforced. Drills will be designed around stroke execution along with a strong emphasis on improvement of the serve. Live ball play is also a regular training component in teaching students how to properly orchestrate points and improve shot selection.
Ages 4 and up
203-531-8480
[email protected]
Breezemont Day Camp
Breezemont Day Camp promises your child an experience that will last a lifetime!
A DAY CAMP WRAPPED UP IN A SLEEP AWAY CAMP FACILITY
Located on an expansive 18-acre property, Breezemont is nestled in its natural surroundings. Our campus maintains large green fields, towering trees, and a beautiful lake, which is a unique feature for a day camp. Complete with state of the art facilities, Breezemont preserves the appearance of an overnight camp, while implementing a creatively robust day camp schedule.
CREATIVE PROGRAM LEVERAGING OUR SITE AND TAILORED TO EACH AGE GROUP
Our exciting program includes a variety of sports, arts, and aquatics activities, specifically designed to be age-appropriate for each group of campers. At Breezemont we are dedicated to finding the deeper intrinsic value of activities, and promise to enrich your child's experience at day camp. Our campers navigate their day by learning new skills, taking healthy risks, and accomplishing meaningful goals, all while developing their curiosity, creativity, and critical thinking.
A MATURE AND HIGHLY TRAINED STAFF
Our experienced, mature, and caring staff are highly trained by child development professionals and camping experts. Counselors help facilitate connections and meaningful friendships between campers, and promise that each child will feel included and accepted in their group. We maintain an age appropriate counselor to camper ratio in all groups.
Breezemont, 62 Cox Avenue in Armonk
Celebrating it's 15th year, Cardinal Soccer Camps offers 8 weeks of full and half day camps for boys and girls, ages 3-18yrs. The camp boasts an experienced staff of professional coaches who coach in local college, high school and club programs. Players are taught and inspired with a curriculum focused on individual skill development and challenged with fun daily competitions. At the end of each day the players enjoy full field games and tournaments. Cardinal also offers specialty camps for goalkeepers, strikers and those preparing for high School.
Register by March 15th and save $75/week
Chelsea Piers Connecticut
Dates: June 17th-August 30th
Ages: 3-18 yo
Fun summer camp experience centered on sports education for children of all ages and experience levels, Expert instruction and the best sports curriculum available in Westchester and Fairfield County in gymnastics, swimming, tennis, squash, ice hockey, soccer and more!   Our world-class, weatherproof facilities include 2 ice rinks, an Olympic sized pool, water slides, air conditioned field house and gymnastics facilities and more!     It is our goal to provide each child with a well-rounded sports education in a fun and safe environment.
THE PERFECT CAMP TO FIT YOUR SUMMER SCHEDULE
With 11 weeks of programming children can enroll in 1, 2 or more weeks, for maximum schedule flexibility. We also offer After Care for parents of full-day campers who need a little extra time at the end of the day.  Full-day campers from Westchester can take the bus to and from Chelsea Piers. Bus stops in Pelham, Mamaroneck and Rye.
PRESCHOOL CAMPS
Dynamic preschool camp programs in Gymnastics, Hockey, Ice Skating, Swimming, Tennis and much more. Our patient, enthusiastic and experienced instructors emphasize the fun of sports and focus on the development of each camper's confidence and self-esteem. In addition to each camp's core sport(s) curriculum, campers enjoy a daily recreation period and arts & crafts activities.
FULL DAY CAMPS
Well-rounded sports experience for campers 6-14 years old in Gymnastics, Ninja & Parkour, Soccer, Tennis, Squash, Ice Hockey, Ice Hockey, Basketball and more!  In addition to sport specific instruction, campers receive a daily recreational period including fun water slides, trampolines, rock climbing, ice skating, ninja obstacle and more.
STAFF
Learn from the best! Our dedicated staff and coaches are with us year-round; they are experts in their field and have experience working with kids of all ages and abilities.
Chelsea Piers Connecticut, 1 Blachley Road, Stamford
203-989-1100
Clay Art Center
Discover the Art of Summer – Make Friends, Memories and Art! Have your kids unplug with mud at Clay Art Center's award winning weekly themed half and full-day summer camps for children and teens ages 6 – 15 from July 1 – August 28, 2019. Focusing on wheel throwing, hand-building and sculpture, campers will be shown a variety of techniques on and off the wheel. In today's technology driven world your child will discover the satisfaction of creating something with their own hands by crafting everything from emojiis, unicorns and castles to handmade cups, bowls and plates that your family will treasure forever.
40 Beech Street, Port Chester, NY 10573
Tel: 914-937-2047
Located on 125 gorgeous acres in Katonah, the Harvey Cavalier Summer Camp for children ages 4 – 14 offers a program filled with electives in all the fine arts, crafts, theatre, music, dance, swimming, ice skating, gymnastics, sports, science, and more! Guided by professional artists and educators, campers enjoy an adventure of self-discovery on a perfect setting for fun in learning and exploring: a campus that features an outdoor pool, an indoor ice skating rink, the Walker Center for the Arts, a magnificent athletic center, open fields for sports and shady pathways through our woods. Harvey Cavalier Summer Camp – a camp as extraordinary as your child!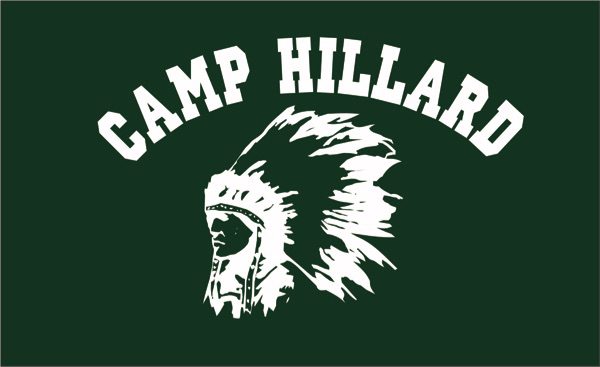 Started in the summer of 1929, The Libman family has continued to own and operate Westchester's first day camp. Our tradition of excellence spans four generations of single family. Impeccably maintained and constantly improved, Camp Hillard offers a complete program that uniquely combines spirit, tradition, and fun with first class modern facilities.
Over the years, we have developed a total program which is carefully planned so that campers have the full benefit of outstanding swimming and sports instruction, balanced with high-quality creative and performing arts, fun specialty activities, as well as exciting special events. We have created a warm and personable camp environment, where every child feels special and succeeds.  It is also important to us that they are learning skills while having fun.
The quality of our counselors, variety of activities and small groups are the keys to happy and enthusiastic campers.  Our program is led by an experienced staff of camp professionals working together to ensure a successful summer for each and every camper.
Your Childs Best Summer is Just Ahead!
"Celebrating 91 Years of Camping Excellence"
Details:  June 25th – August 16th, Transportation available.  Lunch and snacks provided. Full and Mini Day programs available 4,5,6,7 or 8 weeks.
Contact info:  914-949-8857 or [email protected]
With gymnastics, trapeze, rings, ropes, arts & crafts, theme days, gym games, obstacle courses, sports, trampoline, an air castle and so much more, you are sure to flip over ISG Gymnastics summer camp! You child will come home happy, and more importantly, tired! Full, half, and extended days available for ages 4 1/2 and up. ISG offers 1-8 week options! Can't commit to camp? Ask about our summer classes! ISG is air-conditioned.
ISG Gymnastics Summer Camp
151 Crotona Ave., Harrison *914-835-0010
Co-ed for kids ages 3 – 14
4 – 8 weeks sessions available,
June 24 – August 16
This summer, Long Ridge Camp is entering its 58th season – and should be on the top of the list for parents looking for a summer camp in 2019! Making it easy, with bus service to and from Rye and Rye Brook, Armonk, Bedford, South Salem and Mount Kisco. Long Ridge Camp builds confidence and self-esteem in children over the summer for success in school in the fall by offering a distinct, dynamic, and exhilarating program with swimming, sports, arts, adventure and more. Featuring the very highest in staff standards and the best camper-to-counselor ratios, Long Ridge Camp's programs are tailored to meet children at their age-level.
Schedule a private tour on Instagram, at longridgecamp.com, or call (203) 322-0253
MacInspires STEAM Camps
Turn inspiration into life-changing talents at MacInspires acclaimed STEAM Camps! Featuring over 20 STEAM subjects for ages 6-16, MacInspires has camp options in our Makerspaces in Larchmont, NY and Greenwich, CT as well as at Future Stars Camp in Purchase, NY!
Friends of Rye Nature Center's camps provide adventure and ecological exploration, connecting everyone to nature in a fun, relaxed setting.
Our day camp for preschool through seventh graders is filled with daily activities including science experiments, natural history, art, games, animal time, and gardening. Weekly themes range from survival skills and insects to engineering and wacky weather.
Paddle Adventure Camp is an all-levels program for eighth through tenth graders designed to build kayaking skills, confidence, and an appreciation for exploring the Hudson Valley. (Equipment is included.)
If you have a preschooler or kindergartener and are looking to start your summer off right, sign up for our morning or afternoon sessions of June Bugs for the weeks of June 10, June 17, and June 24.
Squire Advantage Camps at Maria Regina High School is for the child who wants it all! We cater to the camper who is both academically and athletically driven, seeking new experiences within a well-structured and adult supervised environment.Campers customize their own schedule from over 50 exciting courses including robotics, art, cooking, swimming, Legos, sports and more.  Courses are led by certified teachers. Squire also operates a Tennis and All Sports Academy. Hot lunch and early drop off included. Transportation and extended day available.