The Bedford Playhouse is one of our favorite places to go for movies. But they're actually more than playhouse, offering events, tastings, trivia, music, and even a full menu at the Playhouse Cafe to enjoy lunch, brunch, dinner ,or a seasonal cocktail.
They recently launched an impressive new tapas menu, featuring seasonal fare and clever cocktails. During a recent tasting, I had the chance to try the menu and some drinks and see how they revamped the space in light of COVID.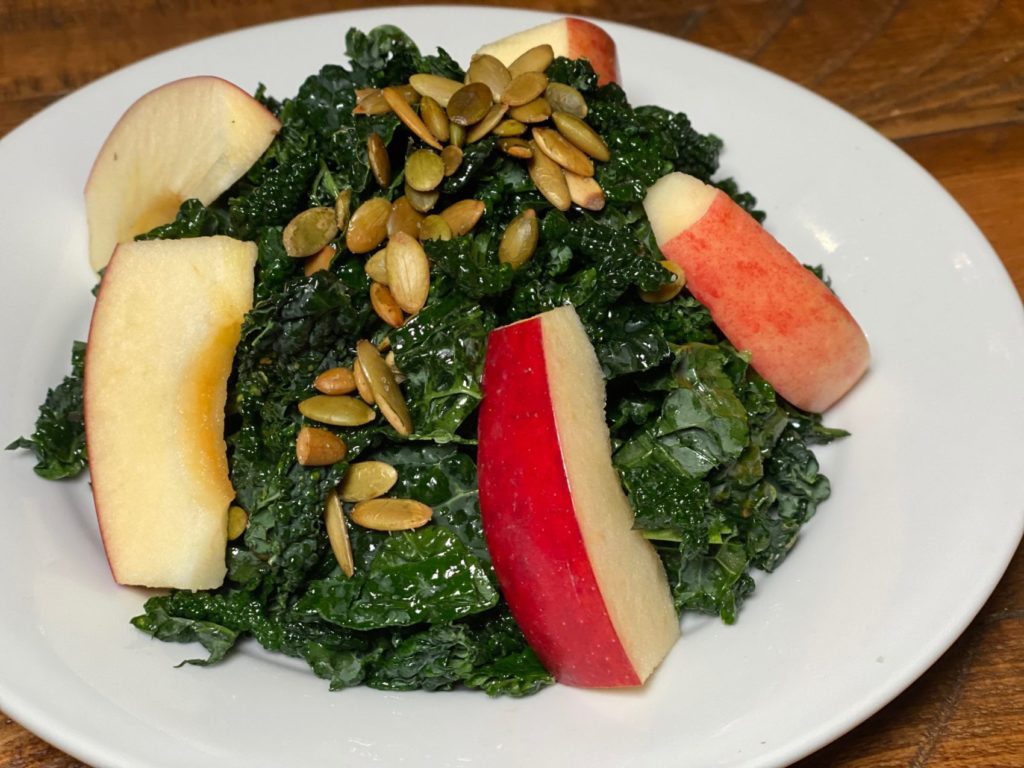 The reimagined menu was created by Food & Beverage Manager, Gerald Massoud, featuring sharable small and large plates for guests to enjoy and share. This includes soups and salads and the incredible tomato toast, which was a nice alternative to the overplayed avocado toast, made with Cherry Tomatoes & Herbed Ricotta on Toasted Ciabatta with a Balsamic Vinaigrette Drizzle and Fresh Basil
. Another favorite was the Kale Salad made with chopped kale, sliced apple, pumpkin seeds and white wine vinaigrette that was the perfect healthy bite and well-balanced bite.
For some main dishes, I loved trying the flavorful and bold Ras el Hanout Dry Rub, topped with a brown butter sauce and served with arugula with lemon vinaigrette
 and the Meatballs that packed a punch in flavor with its Spicy Tomato Cream Sauce and topped with Parm & Basil
 with a slight crunch.
Other new additions include the Bread Service (house-made hummus, dried apricots, & marinated olives served with warm pita), zesty Street Tacos,Gnocchi, Winter Squash and more where you can clearly see the sophisticated range of what they offer!
At the Playhouse Cafe, you can also enjoy wine, craft beers, and seasonal cocktails like Fall Sangria, Last Summer, or the Bedford After Dark, to name a few options.
With the theater temporarily closed, they converted some of the movie spaces for additional seating where you dine by classic movie posters, spaced out and socially distanced (you can learn more about their COVID-19 safety protocols here)
Whether looking for a place to enjoy a delicious dinner or a new take-out option, the Bedford Playhouse's new menu is up to pare with some of the best restaurants in Westchester.
Check out some of their delicious fare and cocktails in person at the Booze and Boughs events or upcoming events that they are hosting this winter.
The Cafe is open Friday and Saturday for lunch from 11:00 – 2:00pm and for dinner starting at 5:00pm. Seating is available outside under the marquee or inside. Reservations are not required, but recommended. Please email [email protected] to make your reservations for this weekend and #meetmeunderthemarquee!