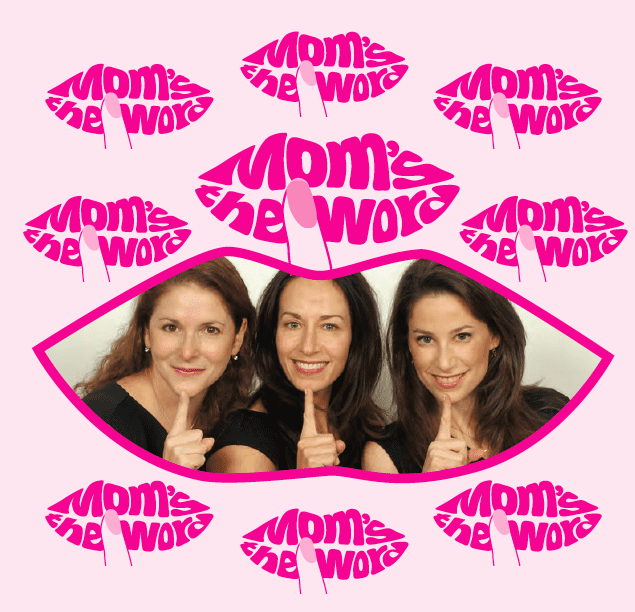 We are so excited to be hosting a fun Mom's Night Out in Chappaqua next week with Lice Out 911, Beer Noggin, The Pharm Stand and Graze New York on October 3rd.
To learn more about the show, Mom's The Word: A musical parody about motherhood, we had the chance to interview one of its founders, Dana Covey, who shared more about how they started and what you can expect next week. Check out more below, and be sure to get your tickets today–before they sell out!
How did the idea for Mom's the Word come about?
The original show started many years ago. A group of us who had been performers before having children got together and created an early version of the show as a fun and cathartic one-time experience. At the time we all had babies and toddlers, and the original material was focused primarily on those topics.
We performed at a club in Manhattan and invited friends and family, and decided to donate the proceeds to charity. We selected the Pediatric Cancer Foundation and invited some people from the organization to attend. One of the women asked if we would perform the show at her children's school, and that's how it all started. We've been performing a version of this show for over 15 years.
The best part is that as our children have aged, we've added new material to the show (we only write from experience). So now the current show covers the gamut, from infants to teenagers and applying to college.
Why was it important for you to create a show that focuses on the funny side of motherhood?
Being a mom is tough! It's frustrating and annoying and exhausting. It can also be very lonely, especially when your kids are driving you nuts and it feels like everyone else's children are so wonderful and perfect.
Our show is an opportunity to see that EVERYONE feels this way! It's healthy to laugh at the stuff that makes you crazy, and to laugh along other moms.
People always come up to us after the show and say, "it's like you are in my house!" Also, it would be boring to have an earnest, sweet show about motherhood. The humor is what's entertaining.
What can someone expect from the show?
They can expect to laugh! They can expect to see themselves reflected on stage (perhaps to a more exaggerated degree) and realize that they aren't the only one who finds planning a birthday party stressful or feeds their kids exclusively via the microwave or thinks their kids' personal hygiene is horrific.
What are your goals for the show?
Our goal at this point is to keep the show going. We have performed all across the tri-state area over the many years of the show, and even traveled a bit, but there are a whole lot of younger moms out there who didn't see the show when we may have performed in their town (at their school or synagogue or church) and we'd like to keep reaching a new audience.
Has it evolved over the years?
Definitely! As I mentioned earlier, we keep adding to the show as our own kids pass through various stages. The original show (called Momsense) was mostly focused on infants and toddlers. Now we cover the college application process! We also think the writing has gotten sharper as we've evolved as writers.